You are here
Paul Gionfriddo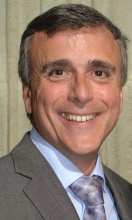 Paul Gionfriddo, President and CEO of Mental Health America (MHA), has worked in a variety of health and mental-health related positions during a career spanning more than forty years. He joined MHA in 2014. His essay How I Helped Create a Flawed Mental Health System That's Failed Millions – And My Son, was published in Health Affairs in September 2012. His policy memoir, Losing Tim: How Our Health and Education Systems Failed My Son with Schizophrenia, was published by Columbia University Press in October 2014.
From 2013-2017, he served a four-year term on the National Advisory Council to the SAMHSA Center for Mental Health Services. He was a member of the Connecticut House of Representatives from 1979 until 1990, and he served as Mayor of Middletown, CT from 1989-1991.
Paul is a graduate of Wesleyan University, and resides with his wife, Pam, in Middletown, CT and Alexandria, VA.