You are here
The Greatest Gift My Parents Gave Me
July 27, 2017
By Gayathri Ramprasad, MBA, CPS, Founder and President of ASHA International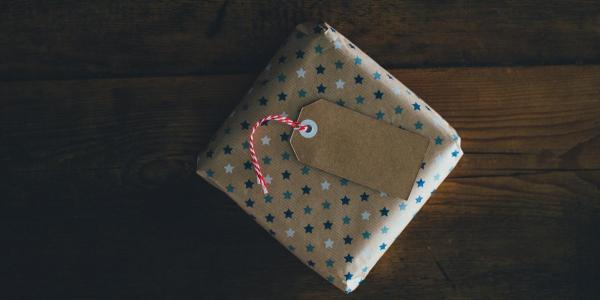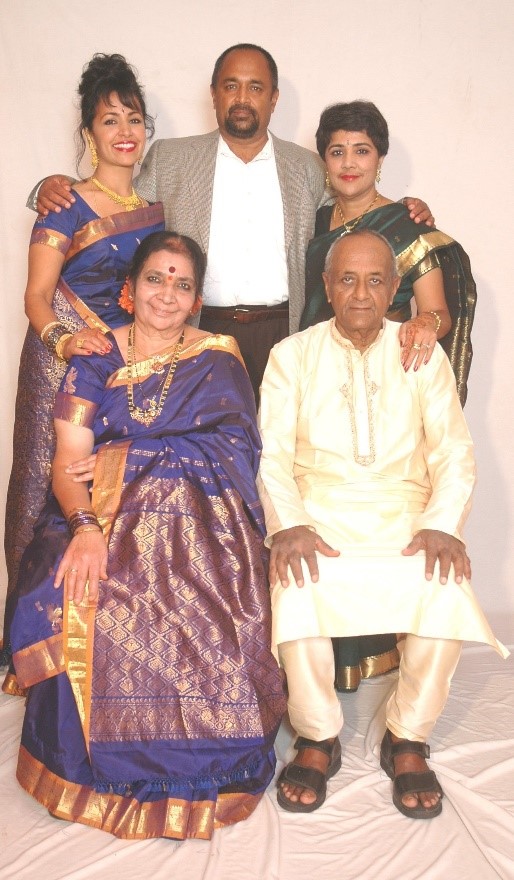 In October 2014, parents visited me for the last time in the U.S. They had lived between the U.S. and India over the last two decades and had decided to move back to India for good. 
"Come here Princess," my dad said, as we bid each other a tearful goodbye. "I am so sorry" he said hugging me tight, tears brimming his eyes, "I did not understand your suffering or support your dreams of becoming a mental health advocate." 
"I was scared of the consequences of your disclosure on your life and your family's life. I was afraid that people would mock you and disrespect us. Before I leave, I have to tell you that I am so proud of you, your courage and compassion" he said, "you did not let fear stop you from pursuing your calling."
"We are grateful God chose us to give birth to you Gayu" my mother said, "your dedication to bring hope and healing to people's lives is commendable. God gave you life so you could transform your pain to give hope to people in need."
In that moment, my parents gave me the greatest gift of all – the gift of respect.
Growing up in Bangalore, India, the middle of three children, I felt deeply loved and adored.
I was daddy's little Princess and mom's little doll.
But all that changed when I became a teenager. My budding sense of fashion became a threat to my mother, and my sullen moods were scorned by my father.
At 18, when panic pounded my heart, anxiety coursed through my veins, and my soul was darkened by depression, I had no words to describe my horror. And, my parents had no words to comfort me. Ignorant about mental health issues, my parents and physicians did not understand my pain. Having no words in my culture to even conceptualize my suffering, I became convinced I was going crazy.
Terrified, I hid behind a façade of normalcy, while my world began to crumble.
At 22, I married and moved to Portland, Oregon. Travelling across the beautiful United States of America with my husband Ram, I was overwhelmed with gratitude. Mysteriously, my struggles waned for a while, only to return with a vengeance.
At 23, I gave birth to my first daughter. While my baby grew radiant by the day, I grew despondent by the minute, and struggled to free myself from the death-hold of depression.
At 25, I had a massive breakdown during my trip home to India, and was rushed into shock treatments, antidepressants and psychotherapy. My deeply religious in-laws requested a priest to come home to exorcise the demons in me, and he molested me.
For days, I remained in a catatonic stupor, mute with grief. Shackled by the insidious chains of stigma, shame and secrecy, I returned to Portland and began living like a prisoner in my home. And, despite access to the best healthcare professionals, I continued to cycle in and out of depression.
At 27, having survived multiple suicide attempts, pregnant with my second child, and in utter despair, I finally chose to get hospitalized despite my fears of getting locked up in a mental hospital.
Somewhere deep in my heart, I believed that here in America, the land of the free, people would treat me with dignity.
But, I was wrong.
I was traumatized when I got locked up in an isolation cell twice within ten days and lost the pregnancy in between. It was the most traumatic experience of my life, yet ultimately life transforming.
Getting locked up set me free to create a life of meaning and purpose as a global mental health advocate, author and speaker.
Over the years, my parents had thought of me as a weak, hypersensitive woman, ungrateful for God's many gifts. My struggles with anxiety and depression were seen as a character flaw – something that could be willed or prayed away.
But on that day in October 2014, they finally recognized my struggles and strength, and respected my service to our common humanity.
In Indian culture, mental illness is often perceived as a retribution for our past sins, possession by demonic spirits or a character flaw.
I am deeply grateful that my parents and I had lived and learned that mental illness is not a character flaw. It is part of the human experience.
---
Gayathri Ramprasad is the Founder and President of ASHA International (www.myasha.org) and the author of Shadows in the Sun: Healing from Depression and Finding the Light Within, a unique cross-cultural memoir of her journey from adversity to advocacy.
Watch Gayathri's TEDTalk: