You are here
Harm Reduction 101 with Jessica Nagel
June 1, 2017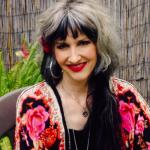 Jessica Nagel, BS, MA, LAC, CASAC has worked with Community Access, a rights-based mental health and supportive housing agency in NYC, for more than 5 years. She has provided support to individuals as well as facilitated groups on topics that include substance use and mental health concerns. In her current role as Harm Reduction Capacity Developer, she works to teach and expand Harm Reduction approaches to promote health and positive change. She has presented workshops on this topic at a variety of regional and national conferences including: Alternatives, National Harm Reduction, Mental Health Association of Oregon/Peerpocalypse, Housing First Partners, NARPA, and ACLAIMH.
Community Access expands opportunities for people living with mental health concerns to recover from trauma and discrimination through affordable housing, training, advocacy and healing-focused services.
When did you become interested in learning more about the effectiveness of harm reduction over other prevention and intervention techniques?
I have always been drawn to the values of harm reduction and when I was in grad school I had professors and mentors who shared my same philosophy. This is when I first learned about harm reduction as a specific health strategy, a movement, and field of work and study. I'm enthusiastic about harm reduction as it relates to mental health concerns and I challenge traditional medicine as being the only option given to people to obtain health and wellness.
Harm reduction is a unique philosophy, a holistic way of viewing wellness, health and safety in regards to certain behaviors or activities, that can be defined as risky, such as sex work and drug use.
What drew you to apply to speak at MHA's 2017 Annual Conference?
I was so excited about the conference theme. Harm reduction fits in. As a rights-based agency, Community Access supports people living with mental health concerns, and harm reduction is one way we expand beyond traditional medical models. I have my own experience giving a lot of presentations, even though there is a lot of general opposition around harm reduction.
What is the most important take away /skills/talking points you hope conference attendees will receive from your presentation?
Harm reduction offers a variety of options to support folks living with mental health concerns that expand beyond the traditional medical model. There is increasingly more work being done to promote and support self-determination and the rights individuals have over their own lives and bodies. Harm Reduction opposes coercion and instead values choice and informed decision making. We teach safety precautions, such as how people can protect themselves from danger using direct services and very strategic interventions and strategies. We teach people how to be safe and well, using a public health philosophy and safer sex education. We teach them ways and things they can do to protect themselves from contracting or transmitting infectious diseases. We try to find out what would help each person feel better and avoiding what they define as harmful.
What is the biggest challenge or criticism you face when conducting workshops on harm reduction?
A lot of people connect harm reduction with syringe exchanges, places that legally provide clean needles to IV drug users. Many ask, "Aren't you condoning IV drug use? You're contributing to the problem." In fact, providing clean needles is positive; it reduces a user's chance of contracting or transmitting serious diseases. Many people are judgmental. It's important to take away judgment and start having new conversations, to ask people what's going on with them, and to build relationships instead of pointing at them as society tends to do.
What advice would you give someone living with a mental health condition who is looking for help?
People living with mental health concerns have the right to sovereignty, to choice, and to know that there are options in addition to the medical model. People have described experiencing harm from being labeled with a mental health diagnosis and have experienced harmful side effects from prescribed medications. I would encourage someone looking for help to become informed about available supports, and explore the options that will work best for them.
To learn more about harm reduction and hear more from Jessica, register for the 2017 Annual Conference here. Online registration ends on June 9th.
---
Jessica Nagel from Community Access, Inc. will be a presenter at the 2017 Annual Conference: Sex, Drugs and Rock & Roll in June. She will be speaking on Thursday, June 15th from 9:00 a.m. - 10:30 a.m. along with speakers Mark Jennings and Guyton Colantuano. You can access the conference agenda by clicking here.
SESSION DESCRIPTION:
Harm Reduction 101 Presented by Mark Jennings, BA, MDIV, MSW, Jessica Nagel, BS, MA, LAC, CASAC, and Guyton Colantuono
People that use alcohol, drugs and experience mental health symptoms are often times viewed and treated different as a result of our abstinence only and medication compliance messages and practice. This approach is virtually ineffective and doesn't honor the person that we are serving nor the typical change process that we all experience. This workshop is designed for anyone in a direct service capacity including supervisors on any level. The emphasis will be on harm reduction principles and strategies aimed at increasing engagement with services while decreasing the harmful effects of a wide range of behaviors including alcohol, drug use and mental health.
This person-centered approach will be taught from three principles of practice: Engagement, Education and Empowerment. Prospective mental healthcare providers will be more equipped to work with consumers regardless of where they are in the change process.