You are here
Life, Death, and Stable Markets – Reauthorize CHIP and Fund Cost-Sharing Reduction Payments
October 19, 2017
By Caren Howard, MHA National Advocacy Manager and Nathaniel Counts, JD, MHA National Senior Policy Director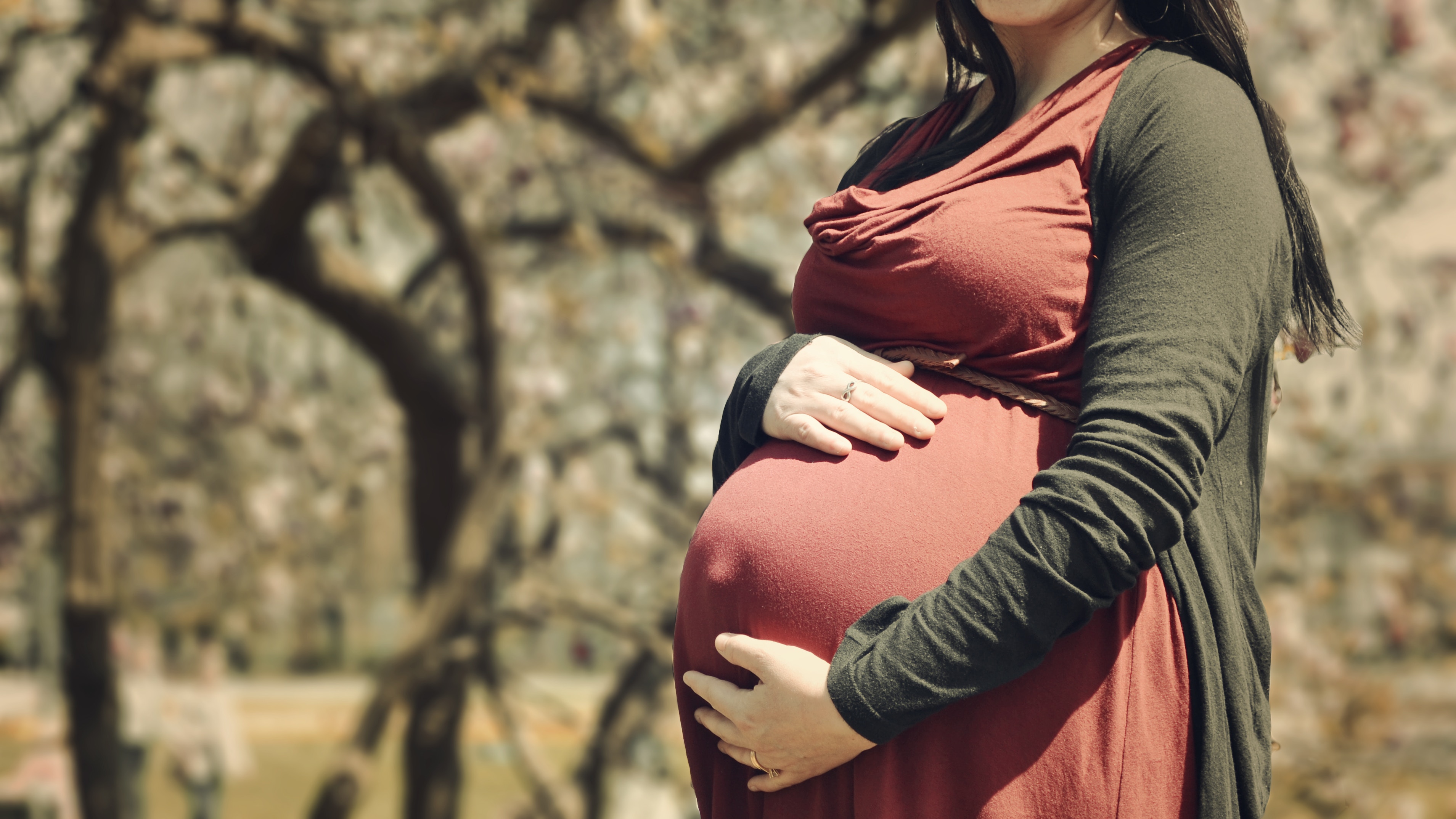 By October 1, the House and Senate Health Committees had passed bills reauthorizing Children's Health Insurance Program (CHIP), the primary health insurance for pregnant women and children whose income disqualifies them from Medicaid insurance. But, neither chamber acted to vote on the bills before the expiration of CHIP at the end of September.
Unfortunately, by the second week in October, the Administration announced it would end Cost Sharing Reduction (CSR) payments, payments that were offered to health insurers as part of the Affordable Care Act to stabilize premiums for Americans in the individual market.
This week, Mental Health America urged Congress to act quickly to reauthorize CHIP and to fund CSRs.
Millions of Americans are impacted by mental health conditions nationwide and Congress must not let people's coverage get stripped away.
U.S. Governors indicated their state budgets are not equipped to handle a funding lapse for children and they would be forced to deny coverage and services, and eventually completely shut down their children's health programs. Care for nine million children and pregnant women in low-income households is slipping away by the day, and we will lose opportunities to bend the trajectories of lives.
In its August 2017 report, the Congressional Budget Office (CBO) estimated that non-payment of CSRs would begin the destabilization of the insurance markets, ending in an increase in costs for consumers and an increase the federal deficit by $194 billion.
These changes put mental health and children's programs at risk at a time when rates of suicide and overdose are increasing. People will to lose access to the services they need to work, parent, and participate in their communities.
These disruptions will precipitate more severe mental health and financial crises - with possible repercussions for years to come.
We need Congress to reauthorize CHIP at the current eligibility for at least five years, and fully fund the CSRs.
How can I help?
If you have one minute, take one action, and if you have five minutes, take them all:
Tweet at your elected officials! Copy and paste the following and make sure you tweet at your correct legislator:
"@[Senator] As your constituent, I demand that you quickly reauthorize CHIP and fund CSRs. #ActB4Stage4 for #mentalhealth."
Call your Senators' office or the Capitol Hill switchboard at (202) 224-3121. Press #2. Then enter your zip code.
Write to your Senator using Facebook's Town Hall feature. If this feature is available in your area, make sure your Constituent Badge is on. Many legislators will not read the comments of individuals who are not marked as one of their constituents.
Meet with your elected officials. Let them know that mental health in important to you, and that you are not just a number.
Not sure what to say? Here's a script for you to use:
"As a constituent, I demand the Senator act quickly to reauthorize CHIP and fund CSRs. At a time when rate of suicide and overdose are increasing, people will lose access to the services they need. These disruptions will increase severe mental health and financial crises - with possible repercussions for years to come."
Download shareable images to spread the word. Let your voice be heard and your message be seen clearly.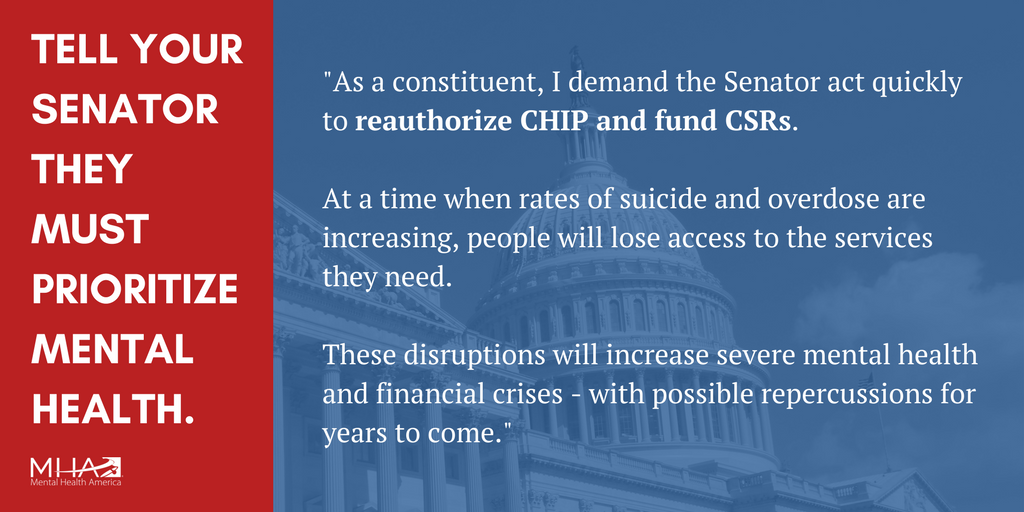 Let your elected officials know where you stand with mental health in mind.
---
**Note, the Administration eliminated funding for reaching out to help people buy insurance. If you or anyone you know needs health insurance, they may shop the Marketplace now. Enrollment begins on November 1 and ends December 15.