You are here
The Mental Health Benefits of Knitting
January 18, 2019
By LoveKnitting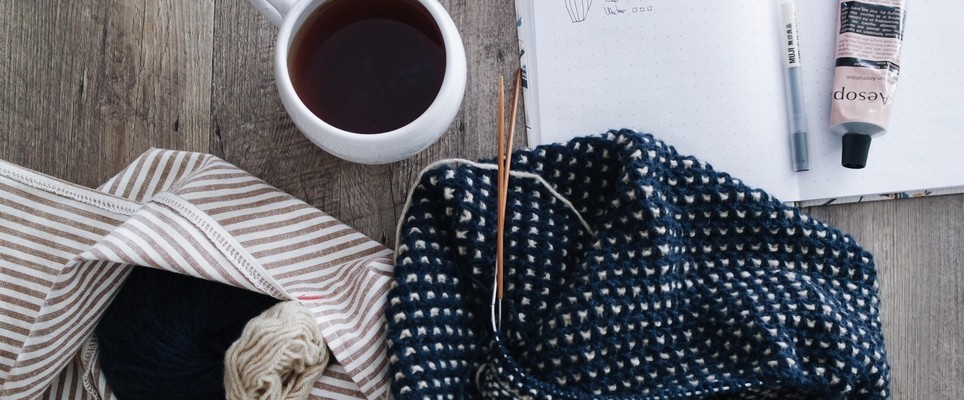 For many, activities like meditation or yoga have become life-changing habits that help to bring calm both to mind and body in times of stress, anxiety or pain. But did you know that knitting can also help you cope with mental health challenges? At LoveKnitting, the home of knitting yarns, patterns and a global community of makers, we're big believers that knitting not only brings you joy, it has physical and mental health benefits too.
Some of the benefits include:
Lowered blood pressure
Reduced depression and anxiety
Slowed onset of dementia
Distraction from chronic pain
Increased sense of wellbeing
Reduced loneliness and isolation
Amazing, right? Allow us, a bunch of self-proclaimed knitting fanatics, to tell you why knitting is an excellent activity to support your mental health and your long-term wellbeing. Trust us, you're going to be reaching for a set of needles and ball of yarn by the end of this post!
Knitting is Proven to Help with Anxiety
Recent research shows what many knitters already know in their hearts, knitting has a measurable effect on calming anxiety and relieving stress. In one international survey, a strong connection was revealed between knitting and feelings of calm and happiness. In addition to the activity itself, many knitters find benefits in the social nature of knitting - whether they belong to a local knitting group or an online community. In a clinical setting, one study of a group of individuals who have eating disorders showed that knitting had a significant effect on reducing anxiety and calming obsessive thoughts or preoccupations.
Knitting Helps with Chronic Pain
Chronic pain plagues many people around the world, of all different age groups and backgrounds. Finding a way to alleviate chronic pain can sometimes take people to unexpected solutions, and for many knitting has become an integral part of managing pain. In one study, knitting offered both physical relief and social support which significantly helped reduce feelings and effects of chronic pain.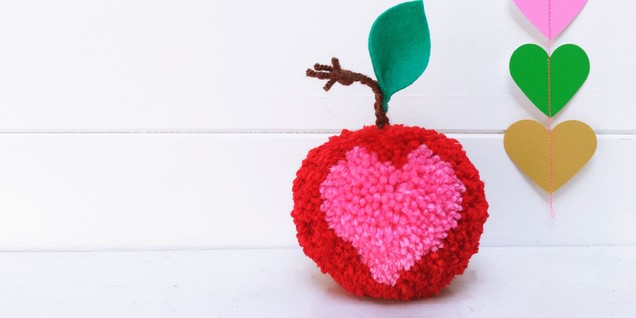 Knitting Promotes Social Connection
We've already mentioned that knitting in a social setting, whether in real life or online, offers great mental health benefits, but another element is that knitting is often a chance to give back - which can be a great boost to your mental health. There are many ways to knit for charity and many studies show that giving back to the community supports mental health and can help with feelings of depression and loneliness.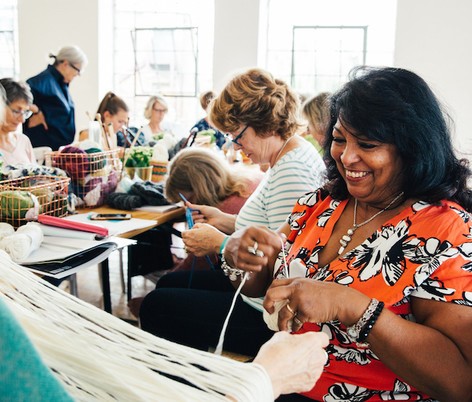 Knitting is Good for You!
Knitting offers an escape for the mind while providing the hands with something to do. When we asked knitters around the world why they love knitting, many said they enjoyed how it is both calming and productive. One knitter, who loves knitting for her friends and for charity, told us, "I love knitting because after a day of relaxing, I have a new hat or scarf to show for it!" Other knitters loved the joy of creating something from nothing, sharing something with a loved one and the warm fuzzy feeling it gives them. The beauty of knitting is that every journey is unique. We invite you to learn to knit with us and start your own journey to better mental health.
Want to learn more? Check out our recent article about knitting and mindfulness to see how else you can benefit from a new hobby. Just be warned, knitting is addictive and once you start you might not be able to stop!